Inspiration for my home is something I struggle with. I have folders full of bookmarked pages, but I have trouble making these things translate. When I look at these pictures that inspire me, I wonder, how can I make my house feel like that? Chances are, I won't be able to find or afford the furniture they've used, or I already have something perfectly good that will work just fine.
Here's what I know. I love color. Yes, gray is my new favorite color, but I'm also partial to orange, some reds, green, and yellow. If you see my
guest bathroom redo
you can see I love color.
For our master bedroom, which is almost finished, I didn't want super colorful, energetic. I wanted calm, beautiful, modern, and serene. A place to relax. And I think I got that. But I used a trendy color, a very popular bedding set, and a popular bedroom suit from a national mid-range furniture chain. The only real design decision was to do the
stenciling
, which I love. But was it the right design decision? I don't know.
I will do my best to really consider my choices in the rest of my home. I want unique pieces that reflect us as a couple and make my house a fun place to be. Here are some of my inspirations. Someday I hope my home will look this beautiful!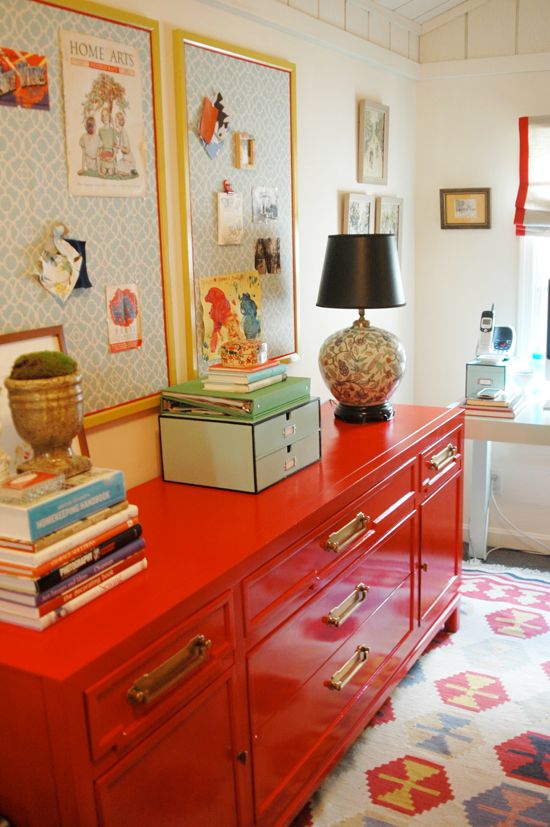 From Pearl Street Interiors at
The Little Green Notebook
. Check them out! You won't be disappointed.
Photography by
Sharon Montrose
. So whimsical and fun!
A beautiful color palette from
Country Living
.
A dusty blue chalkboard from
Martha Stewart
.
A beautiful bird mobile from
Spool Sewing
. This will be in our nursery one day.
What's your inspiration? How do you translate what you love in a photo to what you live in every day?