Now that the end is in sight on our kitchen's facelift, I'm starting to dream about our next project.
Well, not our actual next project. Our actual next project is the boring old painting of the outside trim, and the boring old yard. Not that this isn't terribly needed. And I'm sure when we actually do it, I'll be ecstatic and love it.
Don't get me wrong. I love having a yard. I actually enjoy cutting the grass. I know, I'm crazy. But painting white trim white and, gulp, gardening is not my cup of tea. I kill any plant I touch, so this project is better left in Brett's hands. I'll just provide some manual labor and color consultation.
Speaking of plants, I'm getting awfully worried about the weather this weekend. It should get down to 17, and I'm not sure our lovely hibiscus can take it. Maybe it will finally take out the ugly old banana tree, though!
Anyway, back to my daydreams.
I can't freaking wait until we do the living room and dining room.
Can. Not. Wait.
Now that I've fallen head over heels in love with the kitchen color, I am so freaking excited to get rid of the "warm tan" semi-gloss that makes me want to barf. I just can't wait to get a clean, neutral, cool slate to work with. So I can fill it with clean lines, wood tones, and loveliness.
Here's what I'm lusting after now. Hopefully my husband will agree.
First, I want to use our fancy new miter saw to create faux paneling under the chair rail in the dining room.
Here
's a post on it from one of my favorite blogs,
All Bower Power
.
Then we'll fill it with cheapish, beautiful modern stuff from my favorite browsy place. West Elm. And speaking of, a place from which I own very little. Get on it, husband of mine!
I'm currently lusting after
this
table.
But I'm assured that it would be insanity to buy that if there are ever going to be any little Clueless babies running around. Oh, the fingerprints, the face prints, the foot prints, the butt prints. So maybe
this
one would be a better alternative.
I love the warm tone and very square, stout look.
I've also been in love with
this
table from CB2 for ages. Ages! But do I love it $300 more than the farm table? Probably not.
As for chairs, I waver. Much like tables. I'm in love with
these
these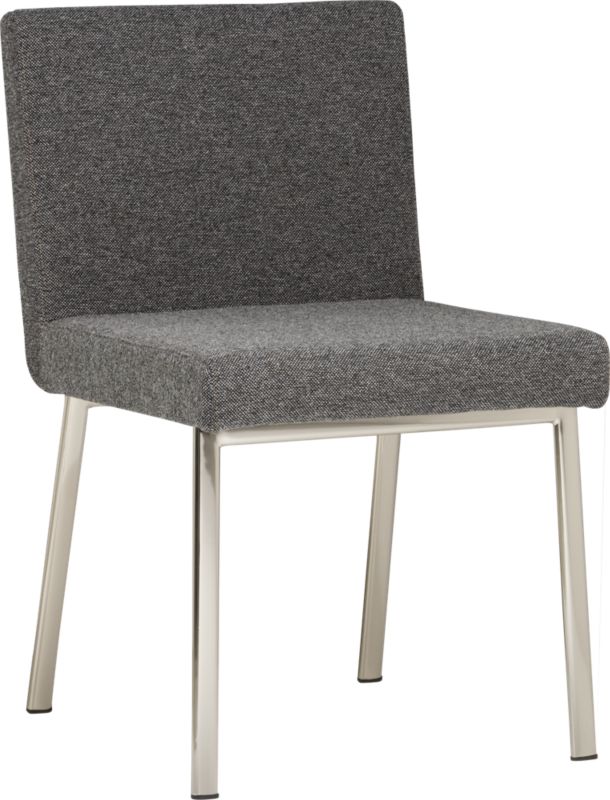 and
these
.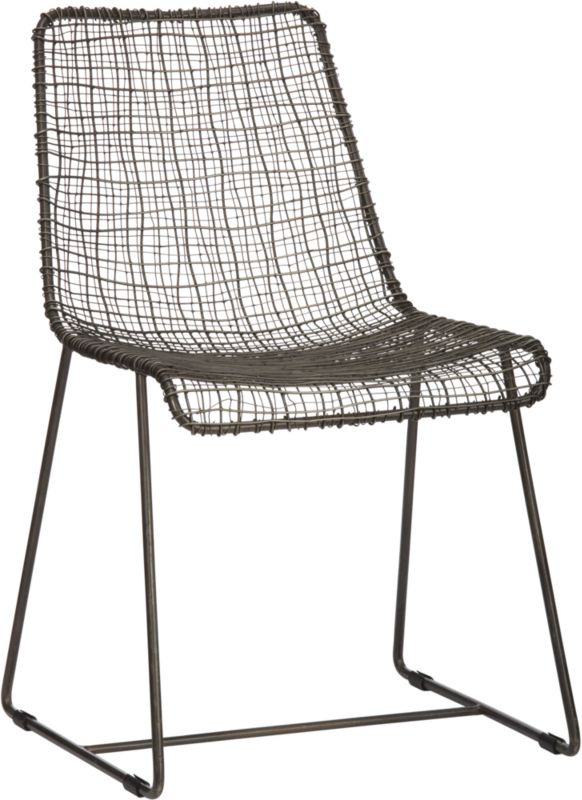 And for the living room?
More clean. More gray. More wood.
Yes please
. From
Room&Board And how about
this fella
?
And this lovely
side table
. I'm in love.
Add a natural shag rug and a globe cluster light fixture and we're in business.
Honey, can we start today?