Sure, we may not have bought our Halloween candy yet, and the high may be 91 today, but guess what.
There's only 75 days to Christmas!
It's been two years since my grandma had to feed me at Thanksgiving, so the questions on what I can eat started a few weeks ago. Then I thought about how fast Christmas will come after that. It's just around the corner, really!
So here's what I'm hoping to find under the tree on Christmas morning (if they'll fit!)
First, I've had my eye on this
big wooden ampersand
since I saw it on Door Sixteen (I think).
But at $125 plus $25 shipping, that's a little rich for my blood, even if someone else might be paying! But you can get custom unpainted letters from
Woodland Manufacturing
in your choice of font (the one on etsy is Helvetica, I'm almost positive). For the size of the one on etsy, I'd pay only $48.85 including shipping. I already have matte black paint from the fireplace, but wouldn't t be gorgeous stained a deep wood tone? Hmmmmmm.....
I want to hang it to the left of the fireplace. I think it will be the perfect thing once we find a low storage piece for that side.
And speaking of storage. I'm really digging the
IKEA PS Cabinet
in red.
At $99, it's a phenomenal deal. And I think the pop of red would look great with our new wall color. I think the touch of metal would bring a new texture to all the wood in our living room.
Still on my list from last year is the
Manzanita Candelabra
from West Elm.
And I would love to snuggle up under this
handknit throw
in Platinum.
And while we're on West Elm, their Christmas decor this year has me swooning. We scored a new tree on clearance last year, and it's a natural tree with pinecones, so we're going for a certain look. West Elm's
ornaments
make me want to go on a buying spree. Some highlights:
Another great gift would be to reupholster/repair my $3 chair. I've already got the fabric, below, but I've got plenty of other things to spend the $300 on.
I definitely wouldn't mind finding this
yellow desk lamp
under the tree. I love the classic design with the unexpected color.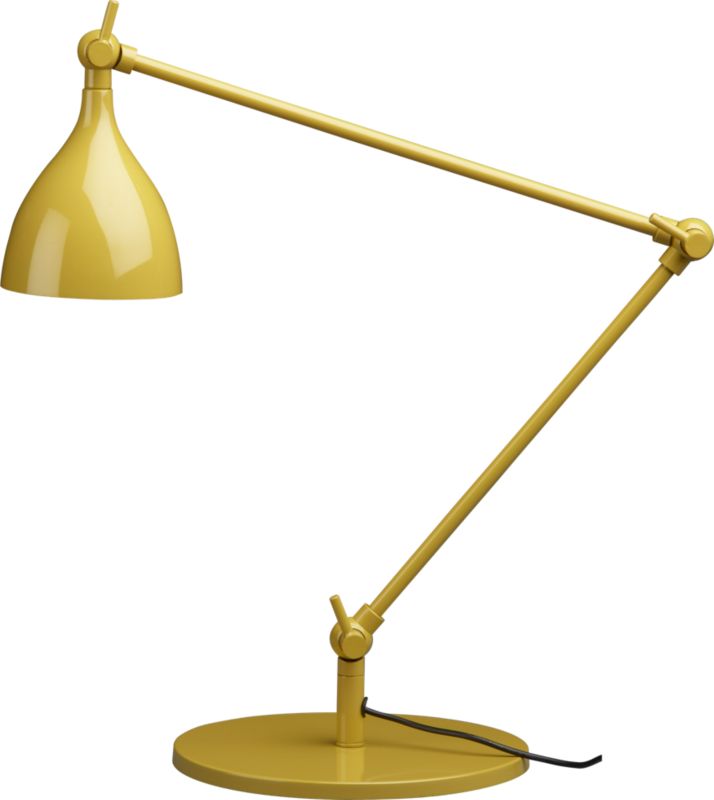 Even though I know none of my friends or family will indulge my unhealthy tea towel obsession, I would love one of these
French inspired towels
from Our Workshop.
Of course I have some non-home related items on my list too.
I have my eye on some original
Hunter boots
, but I can't decide between the classic hunter green or this gorgeous aubergine.
I'm also in love with these
Britten boots
from J. Crew, but they are waaay too expensive. I guess a girl can dream.
Also from J. Crew, I'm really itching for these.

Silk and wool ruffle shell

Ruffled jersey dress
Dream draped V-sweater
But in real life, I rarely wear J Crew stuff, so I know I should go back to my first love, GAP.
I want to wear this
cap sleeve dress
with textured gray tights and a cardigan all winter long.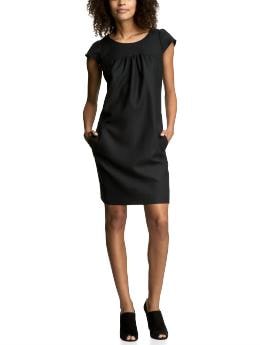 And this
navy and red skirt
is calling me.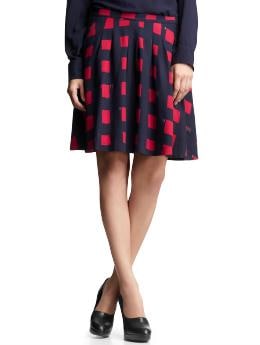 And from GAP, I'd be happy to add to my weekday uniform stash. Always Skinny jeans (plus I'd like to try the Real Straight fit), scoopneck or crewneck Favorite Ts (or vintage Ts), embellished tanks, and cardigans.
And something that's been on my list for a while, I'm still dying for a
Sharon Montrose print
(or three). I'd love a 17x22, but at $350, I just can't. Instead, a grouping of two or three (or just one!) 7x9 images would be wonderful.
My favorite by far (at this moment) is the baby goat.
But I also LOVE the baby deer
And the porcupine.
These can be framed with West Elm's 14x17 gallery frames, which I would love in white.
So that's what I'm hoping to unwrap this Christmas morning. Am I the only one working on the list and shopping this early? Or am I just crazy?